Talks and demonstrations | Food and drink | Cosplay | Lolita fashion | Games | Anime and film screenings | Music | Art competition | Martial arts | Origami | Face painting | Raffle | Evening cosplay party
Below are details of the events that took place at the 2011 festival.
For the times of the events at Doki Doki 2011, see the festival programme.
Talks and demonstrations
Manga Character Basics with Sonia Leong - the guidelines you need to get you drawing manga characters consistently in different poses and angles!
Kimono Dressing with Jill Clay from Festival of Japan - a comprehensive talk on how to dress in a traditional Japanese kimono.
The History of Anime with Andrew Osmond - from its early beginnings to modern day.
Visiting Japan and its Culture panel - with Akemi Solloway, Andrew Osmond, Beckii Cruel and Angela Davies.
Akemi Solloway talks:

Japanese Etiquette - how lifestyle and manners in Japan are very different from the West, for example, when drinking tea, it is considered polite to make a sound.
Shinto - Japan's Native Religion - what followers believe and how it is connected with daily life.

Tab Kimpton from Khaos Kostumes talks:

Cosplay and SFX Make-up - learn make-up special effects techniques to enhance your cosplay.
Beginners' Props panel - a guide to making cosplay props for both beginners and those with some experience who want to learn more.

Spencer Lloyd Peets talks:

Martial Arts In Cinema - the history and future of martial arts in film and their popularity in the West.
Gravure Idols - a frank talk about the popularity of gravure models in Japan (15+ only).
Food and drink
Sushi Craft - Sushi, bento and more

Sweet Octopus - Japanese cakes and tea

Maid Café - In the food area, we will be running a maid table waiting service where, for an extra 50p on your food or drink purchase, you can have it delivered to your table by a maid, with proceeds going to Doki Doki's supported charities.
Cosplay
All visitors are encouraged to attend wearing cosplay. A professional photographer will be present all day for photo shoots.
A cosplay competition with prizes will take place between 5pm and 7pm. Competition registrations will only be taken on the day. For full details of the cosplay competition, see the Doki Doki forum.
For health and safety reasons, whilst we are allowing smaller weapons and props to be carried around on-site, larger items capable of causing injury will be taken from you and only be made available for photo shoots and the cosplay competition. All metal weapons must be sheathed and stay this way throughout the festival -- anyone unsheathing a metal weapon will be removed from venue.
There are male and female changing rooms with coin-operated lockers available on-site.
Lolita fashion
There will be a lolita fashion show and competition, plus various craft workshops will be run throughout the day.
Games
Video game tournaments - Street Fighter IV and Super Mario Kart (SNES version) with prizes for the winners, held at Kyoto Lounge (across the road from the main Doki Doki venue).

Yu-Gi-Oh! - A small tournament with a prize for the overall winner.
Traditional Japanese festival games - Kamizumo (paper sumo wrestling) and Lottery, with a chance to win cute Japanese goodies.
Anime and film screenings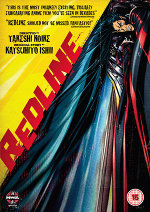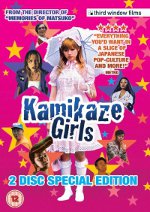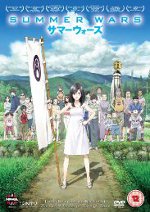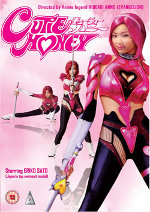 Music
Shamisen - local musician Liam will be playing this traditional Japanese musical instrument and will also be giving a talk about the history of the instrument.
Koto - Sumie Kent will be playing this traditional Japanese musical instrument accompanied by dancer Sakurako Mishiro.
Taiko - talk and demonstrations of traditional Japanese drumming by Kayobi Taiko. Formed in 2010, Kayobi Taiko are a 'community' taiko group who take their membership from the other groups in the Wem Taiko family, both past and present. Members of the group first got together and performed in June 2011 at Wem Taiko Fest 2. Since then, they have performed regularly in the local area under the watchful eye of James Barrow (Taiko West) and Malcolm Brown (Taiko Rangers). Kayobi's repertoire explores a range ofstyles and has attracted very positive reviews. They are much in demand!
Art competition
Draw a piece of art inspired by anime, manga, video games, Japanese culture, etc. Entries must be drawn on the day on official competition paper. Sponsored and with prizes provided by Copic.
Martial arts
Kobudo - Demonstrations of the Okinawan weapon-based martial arts by Bukido Kobudo Dojo.

Samurai and shinobi - Demonstration of samurai and shinobi (ninja) martial arts by Bujinkan Senki Dojo. Have your photograph taken with a fully-armoured samurai -- proceeds willl go to Doki Doki's supported charities and to support the dojo as it improves its facilities and provides an amazing place to train.


Origami
Lessons in the traditional Japanese art of paper folding, plus finished models for sale, with proceeds going to Doki Doki's supported charities.
Raffle
We will be running a raffle, with all proceeds going to Doki Doki's supported charities:
Japanese Red Cross Society, for all the work they are doing following the Japan earthquake and tsunami disaster
Aid for Japan, which aims to give long-term support for the orphans of the disaster.
Evening cosplay party
A cosplay party, organised in conjunction with the Manchester University Japanimation Society (MUJS), will be held at The Zoo nightclub, just opposite the Sugden Sports Centre. It will run from 9pm until 2am and feature a live performance by 'gaijin rock' band Area 11, plus DJs from MUJS, Ultra-Kitty and MegaByte playing J-Pop, K-Pop, anime and video game music. See the registration page for entry prices. The cosplay party is 18+ only.