Culture | Language | Food & drink | Fashion & cosplay | Games | Films | Music, dance & performance | Art | Martial arts | Raffle | After-party
Below are details of the events that are confirmed to be taking place at the 2018 festival so far.
Details of the events that took place at the previous festivals are available: 2017 | 2016 | 2015 | 2013 | 2011
Culture
Talks, panels, stalls and workshops on various aspects of Japanese culture.
Panel: Japanese Pop Culture
A panel session with the following guests answering questions on Japanese modern pop culture:
TBA
TBA
TBA
Panel: Traditional Japanese Culture
A panel session with the following guests answering questions of anyone interested in Japan's rich historical culture:
TBA
TBA
TBA
Demonstration: Japanese Calligraphy
Demonstrations by Aid For Japan. At the Aid For Japan stall the group will teach and show how to do Japanese Calligraphy throughout the day. Be sure to call there to get something nice for Christmas. All donations go to charity.
Talk: Aid for Japan
Akemi Solloway will give a talk about Aid for Japan, the charity she founded to provide long-term support for orphans of the 2011 Tohoku disaster in Japan, which the Doki Doki Festival is pleased to support.
Language
Activities involving the Japanese language.
Japanese language competition
We are holding a competition for people learning to speak the Japanese language. It will be split into three levels: beginner, intermediate and advance. The Manchester Japanese Study Group will host the event.
For an application form, please contact us.
Food & drink
M.A.G.O. Cafe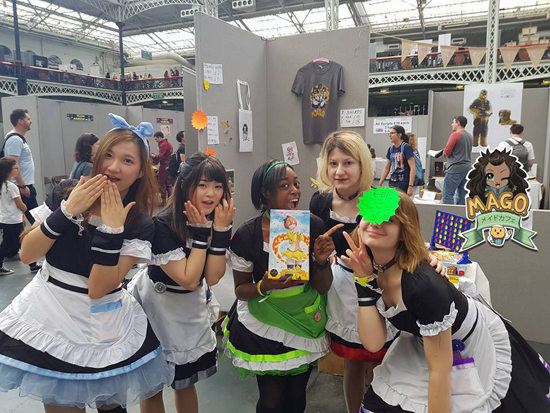 M.A.G.O. Cafe will be providing a table waiting service for an extra charge on your food or drink purchase. Proceeds go to Doki Doki's supported charity.
We are happy to present the M.A.G.O Cafe! M.A.G.O. Cafe stands for Maids. Anime. Games. Otaku. Previously known as Otaku Cafe; M.A.G.O. Cafe is UK based travelling maid cosplay cafe. They and Sweet Octopus will be providing yummy authentic Japanese drinks and treats.
M.A.G.O. Maids will play a variety of games (Connect 4, Jenga, Operation, Guess Who & a Mystery game)
Competitions (Beat the Maids, Lucky Box and Garapon) Where customers can win prizes such as merchandise and small goodies
Polaroid Pictures which will be signed by the maids
Maid Talents such as drawing, origami and card tricks
Panel: Japanese Snack Tasting
Tofu Cute is here for the first time ever at Doki Doki Festival to bring you a fun filled, action packed and mouth watering Japanese Snack Tasting Panel. They will be showing crazy Japanese adverts, watching anime clips, and playing lots of silly games, (which may or may not involve a hostage situation). If you're lucky you may also get to try lots of FREE JAPANESE CANDY, such as iconic Pocky, rare Japanese biscuits and lots of exiting and weird Candy (which lets face it, is the only reason you're coming).
Stalls serving Japanese food and drink.
SugarSalt
Specialists in Japanese bread products and cakes in Chester.

Fashion & cosplay
All attendees are encouraged to attend wearing traditional or contemporary Japanese fashion or cosplay.
Please read the cosplay rules on the Doki Doki FAQ, especially the props rules, which apply to all attendees.
There are male and female changing rooms with coin-operated lockers available on-site.
Cosplay competition
A Cosplay Championship and Cosplay Masquerade with prizes will be judged by a panel of cosplay guests.
Full details of both cosplay competitions are available on the Doki Doki FAQ.
The Cosplay Championship is open to age 16+ only and the costume must be 80% made by the entrant.
The Cosplay Masquerade is open to everyone regardless of age or made/bought costume.
Fashion show
If youíve got a real passion for fashion and fancy showing off your latest J-style creation or your favourite kawaii outfit on the new DokiDoki runway stage, why not sign up and take part Ė itís free to anyone with an event entry ticket.
The Fashion Show is not a competition, every entry will be put in a raffle to win prizes. For more information please check out the link below.
Cosplay guests
The following cosplayers will be attending the festival as guests, judging the cosplay competition, holding workshops and being involved in other activities.
Fashion guests
The following fashion guests will be attending the festival, taking part in talks, panels and being involved in other kawaii activities during the day.
Games
Video games
The Nights of Gaming will be providing a selection of modern and retro Japanese video games to play in our Retro Game area. The Nights of Gaming will be bringing along the following retro systems; Mega Drive, SNES, Famicom, Saturn, Dreamcast and N64. Please be aware the retro game and board game area is restricted by stair access only at the event! The sports hall reception staff are there to assist anyone who have disabled issues.
Yu-Gi-Oh!
A Yu-Gi-Oh! trading card game tournament with a prize for the overall winner. Sign-up will be on the day. Yu-Gi-Oh! Deck list needed, 40 minute rounds, best of 3, Normal banlist followed. Prizes are sponsored by Fan Boy 3.
Board and Card Games
An area will be set aside this year overlooking one of the main halls where you can join in with board games or card games and play with your friends. We will not provide anything for this area other than tables or chairs so if you wish to bring your own games please do. Please be aware the retro game and board game area is restricted by stair access only at the event! The sports hall reception staff are there to assist anyone who have disabled issues.
Films
Anime and live-action Japanese film screenings throughout the day.
Music, dance & performance
SOAS Min'yo

Formed in 2012, SOAS Min'yo are a Japanese folk group of singers, shamisen players, shakuhachi players, percussionists and dancers.
Akari Mochizuki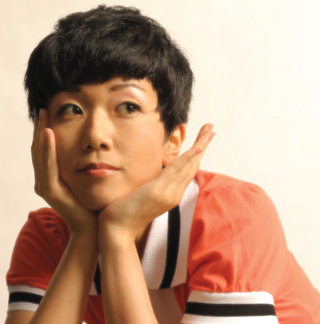 Akari Mochizuki is the only enka (Japanese blues) singer in UK.
Akari started singing enka at the age of three. She studied drama in Cambrige and contemporary music in London and started her career as a professional singer in 2009. Since then, she has performed on many occasions, showcasing Japanese folk music with Tsugaru Shamisen virtuoso, Hibiki Ichikawa.
Taiko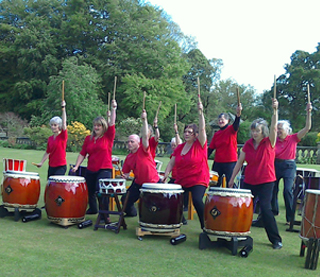 Performances of taiko, traditional Japanese drumming, by Thunderdrummers.
Thunderdrummers Cumbria are a community based Taiko drumming group from Cumbria and North Lancashire. They play for fun, fitness and creativity, and pass on their skills to people who want to learn.
Shamisen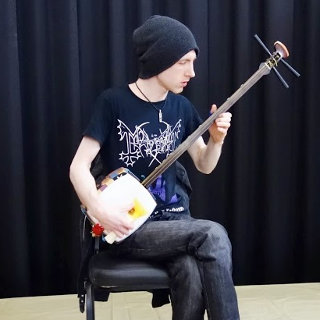 Liam Morgan will be playing the shamisen, a 400 year old instrument. Don't let its age fool you – it has a fast, heavy and distinct sound!
Madly Scientific Productions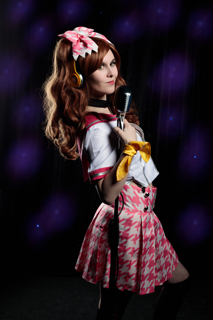 Madly Scientific Productions is run by Evelyn - a cosplayer, performer and singer who loves to sing songs from popular and niche anime and games. She has been singing for her whole life, from being classically trained to switching to a more relaxed style when she discovered her love of anime and j-pop. She is an amateur performer who loves to have fun with her act and create new memories and experiences.
Art
Various activities involving different forms of Japanese art.
Art competition
Draw a piece of art inspired by anime, manga, video games, Japanese culture, etc. The only rule is that the entry must be drawn on the day on official competition entry paper. The event will run from 12:00 to 15:00 in Hall A&B seating area. The competition will run during the afternoon and be judged by some of the artists attending the festival.
Martial arts
Demonstrations of various forms of Japanese martial arts.
After-party
In the evening following the main festival, there will be a cosplay after-party co-hosted by the Manchester University Japanimation Society (MUJS), with DJs playing J-pop/rock/dance, anime and video game themes.
Taking part in the evening event will be, DJ Neo Kei and DJ Happosai. MUJS will be organising games and events throughout the evening and there will be a charity Maid Cafe at the event. Details to be confirmed.
It will be held at The Footage (on the same road from Sugden Sports Centre), from 9pm until 1am. Entry will be free-of-charge and open to people aged 18 and above only.