After-party | Raffle | Culture | Language | Food & drink | Fashion & cosplay | Games | Films | Music, dance & performance | Art | Martial arts
Below are details of the events that are confirmed to be taking place at the 2020 festival so far.
Please note all hour long talks and the film screening will now take place in The Sandbar which is next door to our venue's main entrance.
Details of the events that took place at the previous festivals are available: 2019 | 2018 | 2017 | 2016 | 2015 | 2013 | 2011
After-party
In the evening following the main festival, there will be a cosplay after-party co-hosted by the Manchester University Animation Society (MUAS), with DJs playing J-pop/rock/dance, anime and video game themes.
It will be held at The Sandbar (next door Sugden Sports Centre), from 21:00 until 01:00. Entry will be free-of-charge and open to people aged 18 and above only.
Raffle
The raffle will be taking place on Saturday.
A raffle, with all proceeds going to Doki Doki's supported charity. Please be aware the raffle will be drawn out on Saturday afternoon at 16:00 and you must be present at the ticket drawing to win any prizes.
Culture
Talks, panels, stalls and workshops on various aspects of Japanese culture.
Panel: Traditional Japanese Culture
Hosted by Sophie Carroll, a panel session with the following guests answering questions of anyone interested in Japan's rich historical culture:
This panel session will be taking place on Saturday.
TBA
TBA
TBA
TBA
Panel: Japanese Pop Culture
Hosted by our Master of Ceremonies, a panel session with the following guests answering questions on Japanese modern pop culture:
This panel session will be taking place on Sunday.
TBA
TBA
TBA
TBA
Language
Activities involving the Japanese language.
Japanese language competition
This event will be taking place on Sunday.
We are holding a competition for people learning to speak the Japanese language. It will be split into three levels: beginner, intermediate and advance. The Manchester Japanese Study Group will host the event. This event will be held in a small meeting room upstairs from Sugden Sports Centre main hall starting between 12:00 and 12:30 and finishing at 13:30. This area has a new disabled lift for access, please ask the sports hall staff to assist you.
For an application form, please contact us. Or sign up at the main desk on the day
Food & drink
Panel: Japanese Snack Tasting
This panel will be running on both days.
Tofu Cute returns to Doki Doki Festival to bring you a fun filled, action packed and mouth watering Japanese Snack Tasting Panel. They will be showing crazy Japanese adverts, watching anime clips, and playing lots of silly games, (which may or may not involve a hostage situation). If you're lucky you may also get to try lots of FREE JAPANESE CANDY, such as iconic Pocky, rare Japanese biscuits and lots of exiting and weird Candy (which lets face it, is the only reason you're coming).
Sushi Craft

Menu;
Fish Sushi Set
Vegetable Sushi set
Teriyaki Chicken Don
Chicken Yakisoba Noodle
Vegetable Yakisoba Noodle
Chicken Katsu Curry and Rice
Vegetable Katsu Curry and Rice
Chicken Curry Wrap
Strawberry Daifuku
Fashion & cosplay
All attendees are encouraged to attend wearing traditional or contemporary Japanese fashion or cosplay.
Please read the cosplay rules on the Doki Doki FAQ, especially the props rules, which apply to all attendees.
There are male and female changing rooms with coin-operated lockers available on-site.
CLAM Activities: All proceeds go to Aid For Japan
CLAM will be running various charity activities on their table throughout the weekend for our sponsored charity Aid For Japan. Turn up at the CLAM table for drawings, makeovers, tarot readings and general nonsense.
Games
Video games
Films
Anime film screenings throughout the day.
Film screenings will be announced shortly.
Music, dance & performance
Kaminari UK Taiko
Kaminari UK will be performing Sunday only.
Performances of taiko, traditional Japanese drumming, by Kaminari UK.
Kaminari UK are celebrating their 11th year in 2020. Based in York, they have played at events and fundraisers across the north of England from charity fund raisers to the Great Yorkshire Fringe.
Tengu Taiko
Tengu Taiko will be performing Saturday only.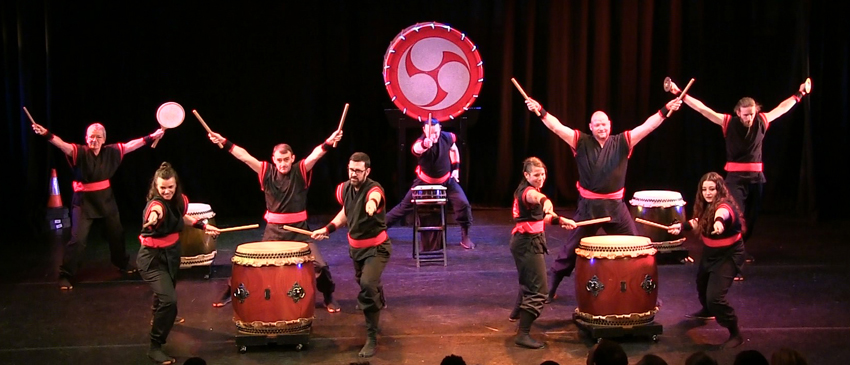 Performances of taiko, traditional Japanese drumming, by Tengu Taiko.
Feel the power of the Japanese drums with the Tengu Taiko Drummers who play both traditional and contemporary pieces. Their performances are energetic, exciting, and are as much a visual show as they are to listen to. Their performance also includes the Shishimai lion dance, which is very rarely seen in the UK!
Event: Traditional Japanese Musical Jam Project
This event will take place on Sunday only.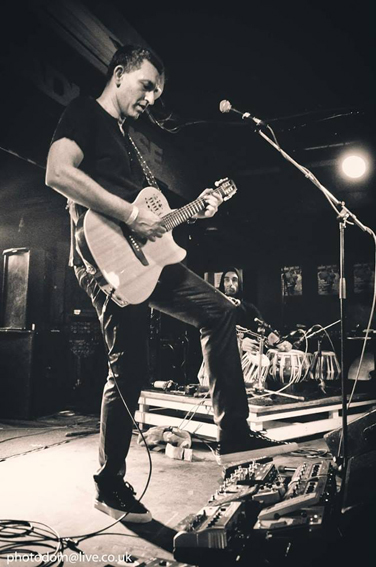 Aziz Ibrahim will head up a traditional Japanese musical jam with a number of traditional Japanese musicians. This is something new and original and you heard it at Doki Doki 2019 first.
Aziz Ibrahim is a British musician from Manchester best known for his work as guitarist with Simply Red, The Stone Roses and their former vocalist Ian Brown, also a member of the H Band with Marillion's lead singer Steve Hogarth. Ibrahim founded the Longsight Manchester based label Indus Records Ltd.
The following guests will be playing or singing their favourite traditional Japanese compositions along side a modern composition to create a unique and spectacular on the day event:
Sumie Kent
TBC
TBC
Orion Idols
Orion Idols will be performing Saturday only.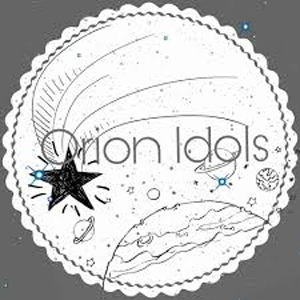 Orion Idols return to the stage again this year and will be doing sets on both days of the festival. "Hello! We are Orion Idols! We are a 3 girl idol group with a dream to make everyone smile."
Ignition Idols
Ignition Idols will be performing Sunday only.

"Hello!! We are Ignition and we are super excited to be performing for the very first time at Doki Doki, we are a three member Vocaloid Idol group who are enthusiastic about dancing and bringing joy to others. We hope you can come and watch us!!!"
Jenny Hayes Idol
Jenny Hayes Idol will be performing Sunday only.

"My name is Jenny Hayes and I am a UK based idol. I've been performing at UK conventions for a few years as a soloist as well as a member of the UK idol group One Wish. As a soloist I am a rock themed idol where my performances are inspired by Jpop idols whilst I'm performing a variety of Japanese rock ranging from idols to visual kei."
Art
Various activities involving different forms of Japanese art.
Origami
Lessons in origami, the traditional Japanese art of paper folding will be run by the Japan Society North West team on Saturday only, with proceeds going to Doki Doki's supported charity.

Art competition
This competition session will be taking place on both days with prizes on both days.
Draw a piece of art inspired by anime, manga, video games, Japanese culture, etc. The only rule is that the entry must be drawn on the day on official competition entry paper. The event will run from 12:00 to 15:00 in Hall A&B seating area and is judged by this years artist guests.
Martial arts
Demonstrations of various forms of Japanese martial arts.