Culture | Language | Food & drink | Fashion & cosplay | Games | Films | Music, dance & performance | Art | Martial arts | Raffle | After-party
Below are details of the events that are confirmed to be taking place at the 2016 festival so far.
For the times of the events at Doki Doki 2016, see the festival programme.
Details of the events that took place at the previous festivals are available: 2015 | 2013 | 2011
Culture
Talks, panels and workshops on various aspects of Japanese culture.
Talk: Aid for Japan
Akemi Solloway will give a talk about Aid for Japan, the charity she founded to provide long-term support for orphans of the 2011 Tohoku disaster in Japan, which the Doki Doki Festival is pleased to support.
Talk: Traditional Japanese toys and their influence on 19th century visual culture
A talk by Helena Gaudekova. In this talk she will present the phenomenon of Japanese traditional toys and the intricate way they were connected to the country's lifestyle in the 19th century. Toys will also be shown as having connections to Japan's religion as well as popular entertainment. Finally, the influence of toys on visual culture will be discussed with special focus on coloured woodcut prints.
Demonstration: Japanese Calligraphy
Demonstrations by Aid For Japan. At the Aid For Japan stall the group will teach and show how to do Japanese Calligraphy throughout the day. Be sure to call there to get something nice for Christmas. All donations go to the charity.
Talk: Japanese Tea Ceremony
A talk by Akemi Solloway on the Japanese cultural activity involving the ceremonial preparation and presentation of matcha.
Panel: Japanese Pop Culture
A panel session with the following guests answering the questions on Japanese modern pop culture:
Christopher O'Keeffe
Malcolm Short
Sophie Carroll
Ali Khan
Panel: Traditional Japanese Culture
A panel session with the following guests answering the questions of anyone interested in Japan's rich historical culture:
Akemi Solloway
Sumie Kent
Helena Gaudekova
Angela Davies
Language
Activities involving the Japanese language.
Japanese language competition
We are holding a competition for people learning to speak the Japanese language. It will be split into three levels: beginner, intermediate and advance. One of the judges is Yuko a member of the Japan Society North West team
For an application form, please contact us.
Food & drink
Stalls serving Japanese food and drink.
Sushi Craft

Sweet Octopus
Japanese cakes and tea.

SugarSalt
Japanese bread products.

Maid café

.
Hanami Maid Cafe and Sweet Octopus will be providing a maid café table waiting service where, for an extra charge on your food or drink purchase, you can have it delivered to your table by a maid, with proceeds going to Doki Doki's supported charity
Fashion & cosplay
All attendees are encouraged to attend wearing traditional or contemporary Japanese fashion or cosplay.
Please read the cosplay rules on the Doki Doki forum, especially the props rules, which apply to all attendees.
There are male and female changing rooms with coin-operated lockers available on-site.
Cosplay competition
A Cosplay competition and Cosplay Masquerade with prizes will be judged by a panel of cosplay guests.
Full details of the cosplay competition are available on the Doki Doki forum.
Fashion show
2016 marks the return of the DokiDoki Fashion Show to the event schedule. If you've got a real passion for fashion and fancy showing off your latest J-style creation or your favourite kawaii outfit on the DokiDoki runway, why not sign up and take part – it's free to anyone with an event entry ticket. Please email info@dokidokifestival.com for an application form or simply sign up on the day. For more information please check out the link below.
Kimono Demonstration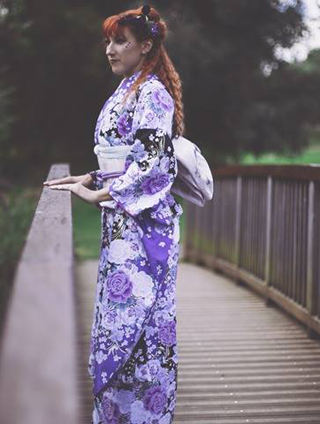 A demonstration by Elizabeth Hitchins who runs Kimono Stylist on how to dress in a traditional kimono correctly.
Cosplay guests
The following cosplayers will be attending the festival as guests, judging the cosplay competition, holding workshops and being involved in other activities.
Morning Girl Cosplay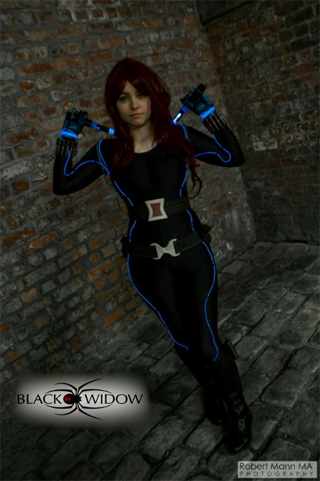 Doki Doki 2016 would like to welcome Morning Girl Cosplay as one of our cosplay guests and judges this year. Morning Girl makes most of her own costumes and loves to cosplay themes from many different genres. She has recently been featured in May's edition of CosplayZine
"I'm a 22 year old United Kingdom cosplayer that makes most of my cosplays. I usually cosplay characters from movies, games and comics but I occasionally cosplay characters from Anime. I love cosplaying and going to conventions because I love meeting new cosplayers! I also love doing charity work and children's parties as a superhero or princess just to see the children smile and know that I have made their day."
theStarLightFairy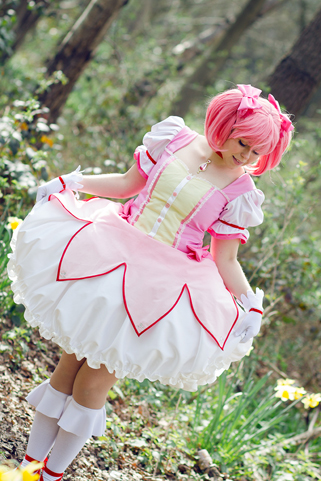 Doki Doki 2016 would like to welcome theStarLightFairy as one of our cosplay guests and judges this year. theStarlightFairy is a North-West UK based cosplayer who has been cosplaying for best part of ten years but only started competing within the last two
She uses cosplay as a means to express her love for her favourite characters and takes most of her inspiration from Disney and video games. While her preference tends to lie with big poofy dresses, she is always looking for new skills to learn, and is always happy to share her learning experiences with others (photography by Beth Dooner Photography).
Eiko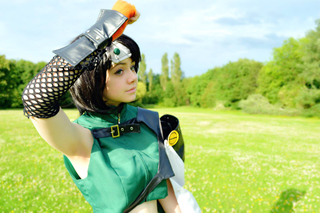 Doki Doki 2016 would like to welcome Eiko as one of our cosplay guests and judges this year. Eiko is a young cosplayer from North England and started making her own costumes in 2013
Eiko has grown and flourished in both seamstress work and armour craft when making her cosplays. Eiko loves to be around all cosplayers and is always looking forward to making new friends in the community. She hopes that she can inspire anime, gaming and comic lovers all around to start cosplaying and she hopes to learn much more from others about Japanese culture.
Jemie Chan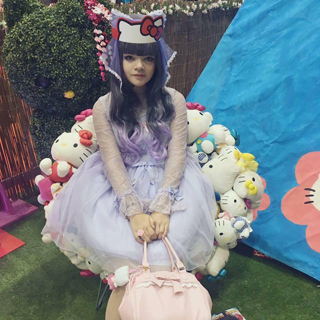 Doki Doki 2016 would like to welcome Jemie Chan as one of our fashion guests and judges this year.
"I'm Jemie Chan (Also known in social media as sugaryfantasycandy) ! I wear Sweet Lolita and other more causal jfashions, I'm happy to be joining Doki Doki 2016! Looking forward to meeting you all! Come and visit me, to ask questions about jfashion and how to get involved! From where I buy my clothing to how to have confidence in lolita. I can't wait to judge the fashion show I'm excited to see what everyone comes up with."
CLAM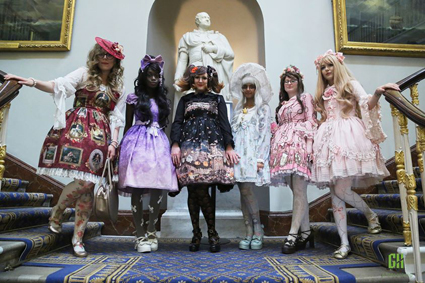 CLAM - J Fashion NW UK will be attending Doki Doki for the first time.
CLAM is the official J-Fashion group for the North West, representing lolita fashion in this area of the UK. They hold monthly meet ups for fashion enthusiasts, engaging in activities such as tea parties, museum trips, craft meets, shopping trips and fashion shows. At their stand they'll be displaying j-fashion magazines, doing chibi drawings and giving you the chance to try kawaii fashion items to raise money for Aid For Japan!
Workshop: Cosplay props
Matt from Poseidon Props will run a workshop showing techniques for making cosplay props.
Workshop: Cosplay Armour for Beginners
Tab from Khaos Kostumes Five Top Tips, Four materials, Three finishes, Two painting techniques and One panel covering all you need to get started making armour for cosplay.
Games
Video games
The Nights of Gaming will be providing a selection of modern and retro Japanese video games to play.
GAME will be coming along to show off some new technology and will be bringing along some Japanese style games. See the new PS4 Pro and PlayStation VR for you to experience.
Yu-Gi-Oh!
A Yu-Gi-Oh! trading card game tournament with a prize for the overall winner. Sign-up will be on the day. Yu-Gi-Oh! Deck list needed, 40 minute rounds, best of 3, Normal banlist followed.
Board and Card Games
An area will be set aside this year overlooking one of the main halls where you can join in with board games or card games and play with your friends. We will not provide anything for this area other than tables or chairs so if you wish to bring your own games please do.
Go
Demonstrations of the ancient board game of Go by the British Go Association.
Films
Anime and live-action Japanese film screenings throughout the day.
Miss Hokusai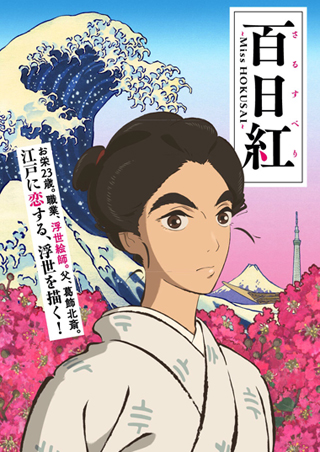 Directed by Keiichi Hara, 2015; cert. 12; anime; subtitled; released by All The Anime; trailer
Miss Hokusai is a Japanese historical manga series written and illustrated by Hinako Sugiura. Adapted into an anime film and released in Japan in 2015 and this year in the UK. This film screening is sponsored by All the Anime. Set in 1814, Miss Hokusai focuses on O-Ei, the daughter of famed artist Tetsuzo, better known by his pen name Hokusai, as she tries to navigate the various aspects of her life. O-Ei spends the bulk of her time assisting her divorced father who cares about his art and not much else.
The Case of Hana & Alice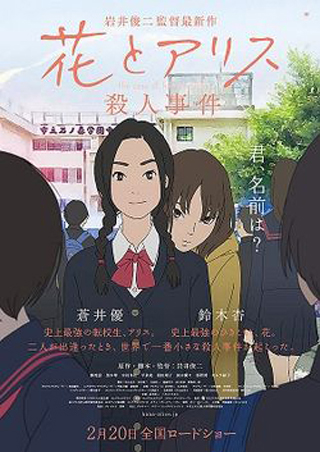 Directed and written by Shunji Iwai, 2015; cert. TBA; anime; subtitled; released by All The Anime; trailer
The Case of Hana & Alice is a Japanese anime youth drama film written and directed by Shunji Iwai. It is the prequel to Iwai's 2004 live-action film, Hana and Alice. The film was released on February 2015 in Japan and will be released in the UK after the Doki Doki festival in November so we are lucky to be able to preview this film before it's release.
Turtles Are Surprisingly Fast Swimmers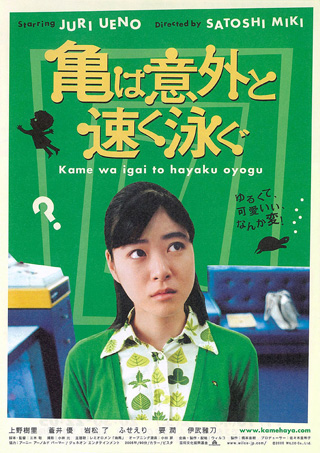 Directed and written by Satoshi Miki, 2005; cert. 12; live action; subtitled; released by Third Window Films; trailer
The classic 2005 comedy Turtles Are Surprisingly Fast Swimmers is written and directed by Shunji Iwai. Suzume Katagura is an ordinary housewife. She dreams of being able to escape from her mundane existence one day. Later on, while she is on some steep steps, a cart filled with apples accidentally unloads, prompting her to duck, and notice a tiny flyer advertising for spies wanted.
Music, dance & performance
Budo Grape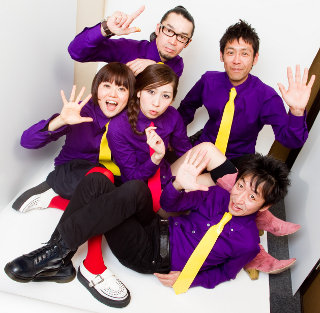 A live performance by this catchy, high-energy avant-garde pop band from "Neo-Nagoya", Japan.
Formed in 2001 and with 6 albums released to date, Budo Grape, whose members all have Grape as their last name, are fronted by model and radio personality Quminco on vocals and Nagoya music legend Nagai (formerly of The Shockers), who is the band's chief songwriter and guitarist, supported by Matsui on bass, Taichi on drums and Naho on keyboards.
After hosting the band at a memorable gig on their first ever visit to the UK in 2012, we are pleased to welcome them back to Manchester for Doki Doki 2016!
As well as performing some impromptu sets in the afternoon at the main festival, they will also be playing in the evening at the after-party.
SOAS Min'yo

Formed in 2012, SOAS Min'yo are a Japanese folk group of singers, shamisen players, shakuhachi players, percussionists and dancers.
Akari Mochizuki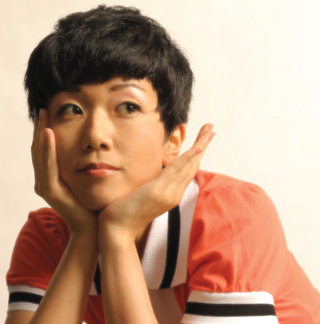 Akari Mochizuki is the only enka (Japanese blues) singer in UK.
Akari started singing enka at the age of three. She studied drama in Cambrige and contemporary music in London and started her career as a professional singer in 2009. Since then, she has performed on many occasions, showcasing Japanese folk music with Tsugaru Shamisen virtuoso, Hibiki Ichikawa.
Taiko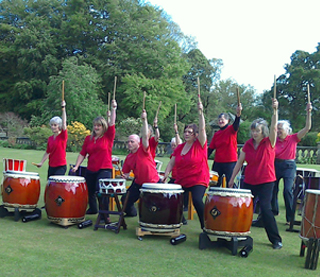 Performances of taiko, traditional Japanese drumming, by Thunderdrummers.
Thunderdrummers Cumbria are a community based Taiko drumming group from Cumbria and North Lancashire. They play for fun, fitness and creativity, and pass on their skills to people who want to learn.
DJ Neo Kei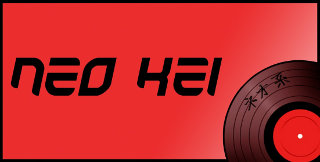 DJ Neo Kei will be playing a variety of styles of Japanese popular music throughout the day.
Koto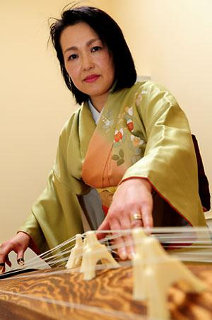 Performances on the koto, a traditional stringed instrument, by Sumie Kent.
Shamisen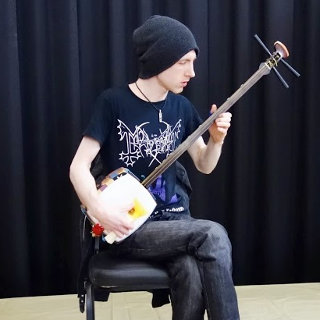 Liam Morgan will be playing the shamisen, a 400 year old instrument. Don't let its age fool you – it has a fast, heavy and distinct sound!
Awa Odori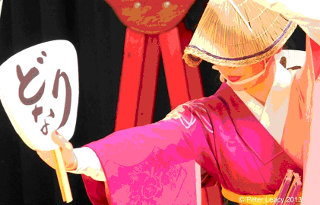 Dancer Awa Siren will lead a traditional Awa Odori festival parade around the Doki Doki Festival venue and then give a dance performance.
Aquaria Project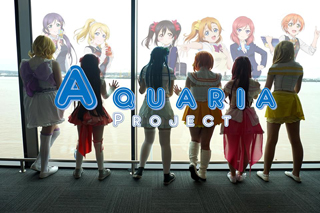 Aquaria Project is a six piece Love Live cosplay dance group based in Manchester! To celebrate the release of Love Live Sunshine, they'll be performing some new songs from the school idol group Aqours at Doki Doki Festival, as well as a special medley! They hope to see you all there!
1GO!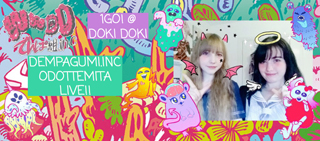 The new idol duo 1GO! (ichigo) will be performing a Dempagumi.inc set at Doki Doki Festival at 2pm! Jem and Karman would love for everyone to support them at their first performance together as 1GO!
Art
Various activities involving different forms of Japanese art.
Artist panel
A panel session featuring some of the artists attending the festival, where they will answer questions put to them by the festival organisers and the audience.
Pearlesqued
Hoz-Boz
Sophira Lou
Mewa Chu
Glitched Pheonix
Art competition
Draw a piece of art inspired by anime, manga, video games, Japanese culture, etc. The only rule is that the entry must be drawn on the day on official competition entry paper. The competition will run during the afternoon and be judged by some of the artists attending the festival.
Martial arts
Demonstrations of various forms of Japanese martial arts.
Samurai & Shinobi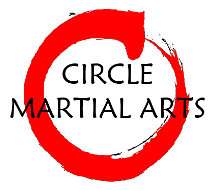 Demonstrations of samurai and shinobi (ninja) martial arts by Circle Martial Arts.
Workshops will be held to learn how to use some of the weapons. Have your photograph taken with a fully-armoured samurai – proceeds willl go to Doki Doki's supported charity and to support Circle Martial Arts' dojo as it improves its facilities and provides an amazing place to train.
Kobudo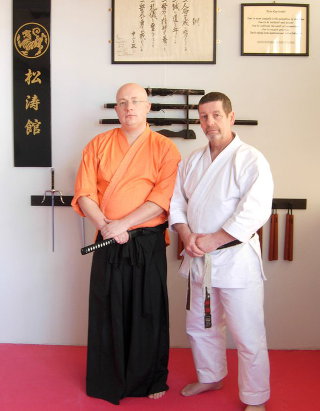 Demonstrations of the Okinawan weapon-based martial art of kobudo by Bukido Kobudo Dojo.
Nippon Kempo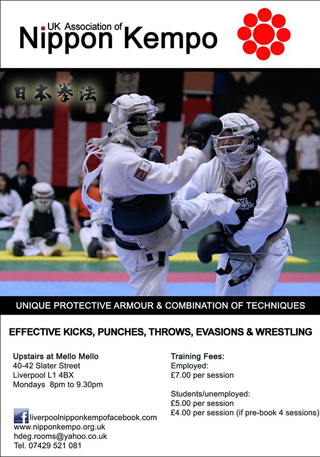 Liverpool Nippon Kempo will be demonstrating a martial art system based on techniques of striking and kicking, blocking, throwing, reverse joint locks and ground combat. It uses techniques derived from other arts including judo, jujutsu, karate, boxing, and wrestling. Liverpool Nippon Kempo.
Raffle
A raffle, with all proceeds going to Doki Doki's supported charity.
1st) PS4 Sponsored by (GAME)
2nd) Stall holder's goody box
3rd) Dragon Ball Figure and Pop figure (Travelling Man)
4th) One Piece pop, Dragonball pop and Dragonball poster (Forbidden Planet)
2x T-Shirts (Genki Gear)
Final Fantasy 7 and 10 Card Game
Totoro Story book (Forbidden Planet)
Evangelion Figures (Tokyo15)
Cutie Honey Figure (Tokyo15)
Plus many more prizes!
After-party
In the evening following the main festival, there will be a cosplay after-party co-hosted by the Manchester University Japanimation Society (MUJS), with DJs playing J-pop/rock/dance, anime and video game themes.
Taking part in the evening event will be, Budo Grape, DJ Neo Kei and DJ Happosai. MUJS will be organising games and events throughout the evening and there will be a charity Maid Cafe at the event. Details to be confirmed.
It will be held at The Footage (on the same road from Sugden Sports Centre), from 9pm until 2am. Entry will be free-of-charge and open to people aged 18 and above only.