Culture | Language | Food & drink | Fashion & cosplay | Games | Films | Music, dance & performance | Art | Martial arts | Raffle | After-party
Below are details of the events that are confirmed to be taking place at the 2018 festival so far.
For the times of the events at Doki Doki 2018, see the festival programme.
Please note all hour long talks and the film screening will now take place in The Bread Shed which is opposite to our venue's main entrance. If you wish to see the first talk when they are announced, you must have a pre-bought ticket and we will have someone on the entrance door to The Bread Shed to give you a festival wristband. Timetable TBA
Details of the events that took place at the previous festivals are available: 2017 | 2016 | 2015 | 2013 | 2011
Culture
Talks, panels, stalls and workshops on various aspects of Japanese culture.
Panel: Japanese Pop Culture
A panel session with the following guests answering questions on Japanese modern pop culture:
Helen McCarthy
Sophie Carroll
Andrew Osmond
Panel: Traditional Japanese Culture
A panel session with the following guests answering questions of anyone interested in Japan's rich historical culture:
Helena Gaudekova
Akemi Solloway
Sumie Kent
Panel: Writing about Anime for a Living
A panel session with the following guests answering questions of anyone interested in writing about anime or manga. Hosted by Sophie Carroll who will also talk about writing for blogs on the subject:
Helen McCarthy
Andrew Osmond
Demonstration: Japanese Calligraphy
Demonstrations by Aid For Japan. At the Aid For Japan stall the group will teach and show how to do Japanese Calligraphy throughout the day. Be sure to call there to get something nice for Christmas. All donations go to charity.
Talk: Aid for Japan
Akemi Solloway will give a talk about Aid for Japan, the charity she founded to provide long-term support for orphans of the 2011 Tohoku disaster in Japan, which the Doki Doki Festival is pleased to support.
Talk: Woodcut Prints at the End of an Era
Helena Gaudekova will present colour woodcut artists such as Tsukioka Yoshitoshi, who were among the last artists to be schooled by traditional Japanese technique of woodcut making before the Westernisation of Japanese art at the end of 19th century. The talk will show popular prints that reflected the contrasting worlds of the old feudal versus the new modern Japan. Japanese woodcut printing will be shown as a fun and exciting phenomenon which changed the course of world art for the next hundred years.
Talk: Japanese Etiquette
Akemi Solloway will talk about Japanese Etiquette. She will talk about its use in the house, in public on public transport and at restaurants, and also at work in meetings and dealing with colleagues.
Japanese Society North West

The Japan Society North West (JSNW) was founded in May 2004. It is the successor to the UK Japan Society of the North West, which was founded in 1996 to provide a focus for local companies with business interests in Japan. Through meetings and other activities they provide opportunities for all those living in the northwest of England, and in north Wales, to understand and appreciate the people, culture and language of Japan.
The JSNW team will be supervising the Origami stall and will also be running the chopstick challenge, using chopsticks to move soya beans from one bowl to another.
Manchester Japanese Study Group
The Manchester Japanese Study Group is a mixed level study group for people learning Japanese in Manchester. They meet every Friday in Manchester from 5-7pm. They also hold a social event every month which members and their friends are welcome to attend.
The Manchester Japanese Study Group will be hosting the Japanese Language Competition and also running a few traditional Japanese festival games.
Japanese Rail Society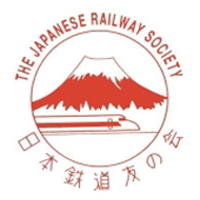 The Japanese Railway Society (JRS) was founded in 1991 in London to promote the knowledge of the railways of Japan in the UK & other non-Japanese-speaking parts of the world. Since 1991, there have been several exhibitions, a TV-show (on Naruhodo The World, Fuji TV), many meetings in the United Kingdom, Germany, the Netherlands, with many guided tours and meetings in Japan.
JETAA

JETAAUK promote professional, cultural, educational, and social events and news to strengthen Anglo-Japan relations on a personal level. The JET Alumni Association is a voluntary organisation that provides a network for the alumni of the Japan Exchange and Teaching Programme.
Language
Activities involving the Japanese language.
Japanese language competition
We are holding a competition for people learning to speak the Japanese language. It will be split into three levels: beginner, intermediate and advance. The Manchester Japanese Study Group will host the event. This event will be held in a small meeting room upstairs from Sugden Sports Centre main hall at 11:30am. This area has a new disabled lift for access, please ask the sports hall staff to assist you.
For an application form, please contact us. Or sign up at the main desk on the day
Food & drink
Panel: Japanese Snack Tasting
Tofu Cute is here for the first time ever at Doki Doki Festival to bring you a fun filled, action packed and mouth watering Japanese Snack Tasting Panel. They will be showing crazy Japanese adverts, watching anime clips, and playing lots of silly games, (which may or may not involve a hostage situation). If you're lucky you may also get to try lots of FREE JAPANESE CANDY, such as iconic Pocky, rare Japanese biscuits and lots of exiting and weird Candy (which lets face it, is the only reason you're coming).
Stalls serving Japanese food and drink.
Sushi Craft

Menu;
Fish Sushi Set
Vegetable Sushi set
Teriyaki Chicken Don
Chicken Yakisoba Noodle
Vegetable Yakisoba Noodle
Chicken Katsu Curry and Rice
Vegetable Katsu Curry and Rice
Chicken Curry Wrap
Strawberry Daifuku
SugarSalt
Specialists in Japanese bread products and cakes in Chester.

Sweet Octopus
Japanese cakes and tea.

Fashion & cosplay
All attendees are encouraged to attend wearing traditional or contemporary Japanese fashion or cosplay.
Please read the cosplay rules on the Doki Doki FAQ, especially the props rules, which apply to all attendees.
There are male and female changing rooms with coin-operated lockers available on-site.
CLAM Activities: All proceeds go to Aid For Japan
CLAM will be running various charity activities on their table throughout the day for our sponsored charity Aid For Japan. Turn up at the CLAM table for drawings, makeovers, tarot readings and general nonsense.
Panel: Cosplay
A panel session with the following guests answering questions on cosplay culture:
Morning Girl Cosplay
Nightingale Cosplay
Matt from Poseidon Props
HuskeyNinja and GutsyCosplayer
L.C. Crafts
Talk: The History of Cosplay
A talk by Helen McCarthy who has spoke at a symposium on cosplay in Japan and has recently found new material for her evolving history of cosplay, verified by one of the earliest Japanese practicioners. This will be very exciting and informative to anyone interested in cosplay and its origins. Helen's talk on the history of cosplay developed out of reading an American website that claimed cosplay was invented in America and taken back to Japan by Nov Takahashi, who saw costuming at the 1984 Los Angeles Worldcon and then started it in Japan. This wasn't true as there are pictures of Japanese fans cosplaying in the 1970s. Helen set out to document the pre-internet days of Japanese cosplay. Come along and find out how it really got started.
Talk: The Cosplay Journey: Your thrills and chills!
Morning Girl Cosplay will be talking to you about the cosplay scene and will open this up to you in the audience about your positive and negative reactions to the scene.
Kevin Pack Photography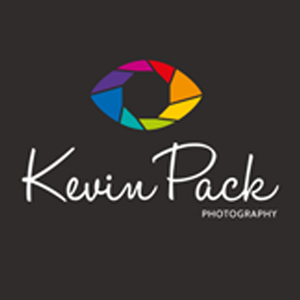 Kevin Pack is our festival photographer for this year. Meet him in Hall A&B where he will be set up to take your cosplay or fashion photographs.
Cosplay competition
A Cosplay Championship and Cosplay Masquerade with prizes will be judged by a panel of cosplay guests.
Full details of both cosplay competitions are available on the Doki Doki FAQ.
The Cosplay Championship is open to age 16+ only and the costume must be 80% made by the entrant.
The Cosplay Masquerade is open to everyone regardless of age or made/bought costume.
Fashion show
If you've got a real passion for fashion and fancy showing off your latest J-style creation or your favourite kawaii outfit on the new DokiDoki runway stage, why not sign up and take part – it's free to anyone with an event entry ticket.
The Fashion Show is not a competition, every entry will be put in a raffle to win prizes. For more information please check out the link below.
Kimono Demonstration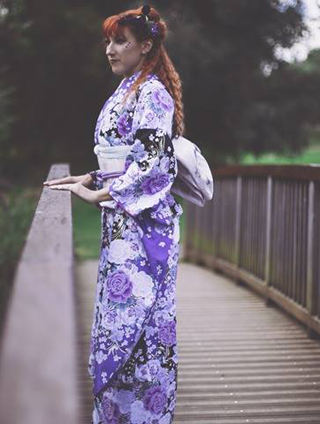 A demonstration by Elizabeth Hitchins who runs Kimono Stylist on how to dress in a traditional furisode correctly. Elizabeth will alos have a table at the event offering hints and suggestions on how to dress in a kimono and yukata correctly.
Games
Video games
GAME will be coming along to show off some new technology and will be bringing along some Japanese style games.
The Nights of Gaming will be providing a selection of modern and retro Japanese video games to play in our Retro Game area. The Nights of Gaming will be bringing along the following retro systems; Mega Drive, SNES, Famicom, Saturn, Dreamcast and N64. The Nights of Gaming will be located in Halls A&B.
Project DIVA Future Tone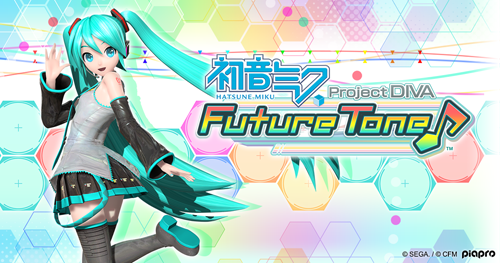 Hatsune Miku: Project DIVA Future Tone! The highly anticipated rhythm action game for PlayStation®4. Based on one of the highest ranking arcade games in Japan, Project DIVA Future Tone is known for its stunning visuals, challenging gameplay, and unparalleled content volume.
Arcade Club
Based in Bury, Arcade Club is a Time Machine full of Pinball and Arcade Machines where you can get access to some of the best games ever created! They will be bringing along arcade machines to the event, all Japanese themed! Arcade Club will be located in Halls A&B.
Yu-Gi-Oh!
A Yu-Gi-Oh! trading card game tournament with a prize for the overall winner. Sign-up will be on the day. Yu-Gi-Oh! Deck list needed, 40 minute rounds, best of 3, Normal banlist followed. This event will be held in a small meeting room upstairs from Sugden Sports Centre main hall at 12:30am. This area has a new disabled lift for access, please ask the sports hall staff to assist you. Prizes are sponsored by Fan Boy 3.
Go
Demonstrations of the ancient board game of Go by the British Go Association.
Other Traditional Japanese Board Games
Discover the world of traditional Japanese card and board games! The Traditional Japanese Games Club will be providing a selection of traditional Japanese board games such as Shogi, Hanafuda, Riichi Mahjong and Uta-garuta. The board gaming area is now located in Halls A&B.
Films
A Silent Voice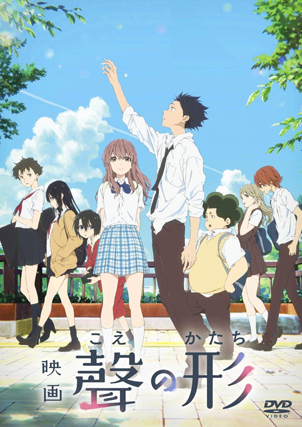 Directed by Naoko Yamada, 2014; cert. 12; anime; subtitled; released by All The Anime; trailer
A Silent Voice is a 2017 Japanese anime drama directed by Naoko Yamada, the film was a manga written and illustrated by Yoshitoki Oima. This film screening is sponsored by All the Anime. When a grade school student with impaired hearing is bullied mercilessly, she transfers to another school. Years later, one of her former tormentors sets out to make amends.
Music, dance & performance
DJ Neo Kei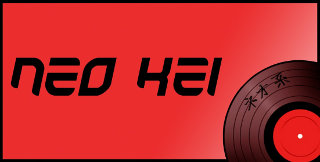 DJ Neo Kei will be playing a variety of styles of Japanese popular music throughout the day.
SOAS Min'yo

Formed in 2012, SOAS Min'yo are a Japanese folk group of singers, shamisen players, shakuhachi players, percussionists and dancers.
Akari Mochizuki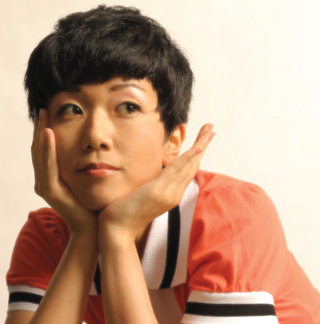 Akari Mochizuki is the only enka (Japanese blues) singer in UK.
Akari started singing enka at the age of three. She studied drama in Cambrige and contemporary music in London and started her career as a professional singer in 2009. Since then, she has performed on many occasions, showcasing Japanese folk music with Tsugaru Shamisen virtuoso, Hibiki Ichikawa.
Taiko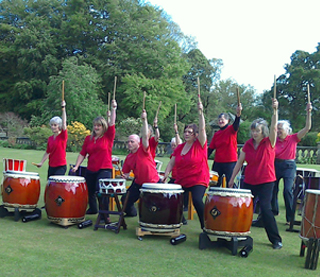 Performances of taiko, traditional Japanese drumming, by Thunderdrummers.
Thunderdrummers Cumbria are a community based Taiko drumming group from Cumbria and North Lancashire. They play for fun, fitness and creativity, and pass on their skills to people who want to learn.
Yosakoi London: Temuzu

Yosakoi London: Temuzu are a yosakoi dance group who meet regularly in central London. If you are interested, you can just go along to any of their meetings. Whether you want to dance or just say hi, they are always happy to see new faces.
Yosakoi is a Japanese dance style which combines elements of traditional Japanese dance and music with a large variety of modern influences, and is performed at a number of festivals throughout Japan. At 15:30 Yosakoi London Temuzu will be performing Yosakoi Seicho Naruko Odori the first official Yosakoi dance which was choregraphed to the traditional Japanese song Yosakoi-bushi. SOAS Min'yo will play live music whilst Yosakoi London Temuzu perform the dance routine.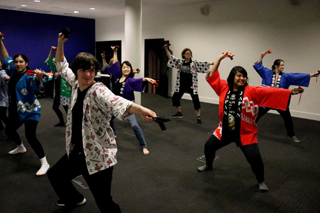 Awa Odori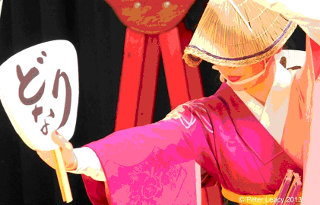 Dancer Awa Siren Awa Odori will give dance performances during the day.
Koto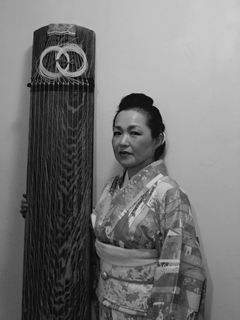 Performances on the koto, a traditional stringed instrument, by Sumie Kent. Sumie started to play Koto aged 8, under Ikuta-Ryu Michio Miyagi School, trained by Ryoko Asamizu and Tadashi Tajima, she played in Hokkaido, Osaka, Yokohama and Okayama in Japan. After moving to the UK she has played at many concerts and events, notably; Pulse Project at Huddersfield University, Women of the World, Introducing music from East to West in London and a Wagamama advert.
Shamisen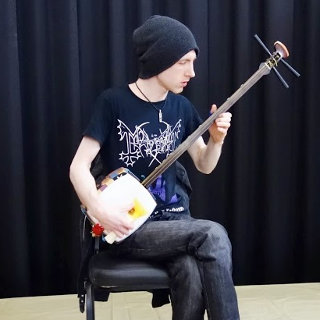 Liam Morgan will be playing the shamisen, a 400 year old instrument. Don't let its age fool you – it has a fast, heavy and distinct sound!
GS 1.0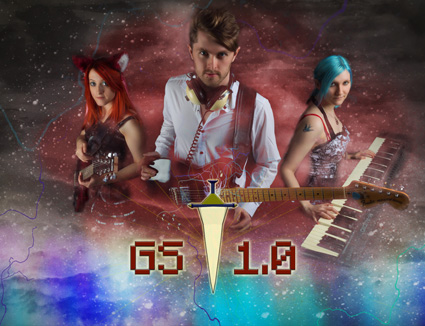 At the 2018 Doki Doki Festival there will be a return performance by GS 1.0 in Hall A&B between 18:00 and 19:00.
GS 1.0 are an English three-piece Alt Rock band inspired by fantasy! Heavily inspired by Japan, they love fantasy in all its forms, from anime and gaming, to movies and beyond. Their quest is to make great music inspired by stories. They have performed at the festival's evening event a number of times and have always impressed.
GS 1.0 focus on writing original songs, whether it's inspiration from alternate worlds or celebrating specific well-known characters an example being their Naruto themed album 'Songs Of Shinobi', theyalso enjoy putting their own spin on everyone's most well-loved anime and gaming themes. Get ready to hear some of your favourite anime openings such as Ouran High School Host Club, Yuri!! On Ice, One-Punch Man, Pokemon and more...
Sapphire Eve Cosplay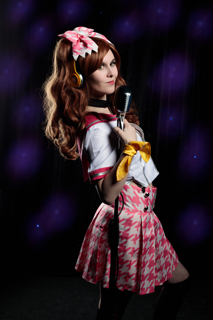 We welcome back to Doki Doki the brilliant Sapphire Eve Cosplay, formerly Madly Scientific Productions, run by Evelyn - a cosplayer, performer and singer who loves to sing songs from popular and niche anime and games. She has been singing for her whole life, from being classically trained to switching to a more relaxed style when she discovered her love of anime and j-pop. She is an amateur performer who loves to have fun with her act and create new memories and experiences.
Maid Fuka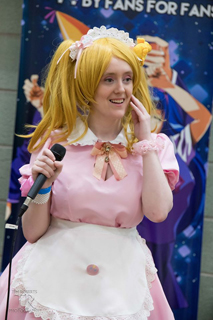 Also back this year is the wonderful Maid Fuka who is a Karaoke Idol! Inspired by her love of singing and Performing in the Maid cafes she's been apart of, She sing songs from anime, games as that is her passion and also help her improve her singing along the way. So get ready to clap and sing along with her has she love to see you smile and have fun when she performs.
Odoriimin'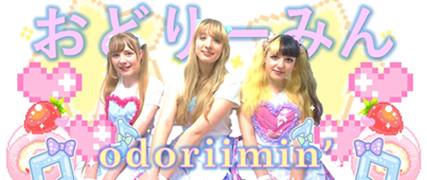 Odoriimin' is an upcoming Jpop dance trio who perform songs from your favourite Japanese idols such as Perfume, E-Girls, Vocaloid and more. Odoriimin' is a combination of the Japanese word for dance 'odori' and the romanized form of dreaming 'doriimin', inspired by the Japanese maid cafe Maidreamin' and the dance cover group ILoVU. Their group consists of three Jpop Izzy, Jem and Jasmine. They hope our exciting choreography and dancing with original maid-themed costume designs will be your dream idol performance!
Orion Girls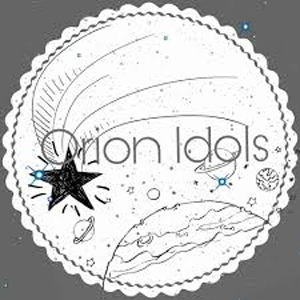 This will be their first time at Doki Doki so give them a huge welcome when they take to the stage. "Hello! We are Orion Idols! We are a 3 girl idol group with a dream to make everyone smile."
Art
Various activities involving different forms of Japanese art.
Origami
Lessons in origami, the traditional Japanese art of paper folding, plus finished models for sale, with proceeds going to Doki Doki's supported charity.

Artist Demonstrations
At Doki Doki 2018 we have 2 artist guests who will be running art demonstrations at their table near the main entrance throughout the day. Please visit them for advice and help in all your art projects.
Artist panel
A panel session featuring some of the artists attending the festival, where they will answer questions put to them by the festival organisers and the audience.
Chie Kutsuwada
Inko
Sophira-Lou
Art competition
Draw a piece of art inspired by anime, manga, video games, Japanese culture, etc. The only rule is that the entry must be drawn on the day on official competition entry paper. The event will run from 12:00 to 15:00 in Hall A&B seating area and be judged by this years artist guests.
Martial arts
Demonstrations of various forms of Japanese martial arts.
Samurai & Shinobi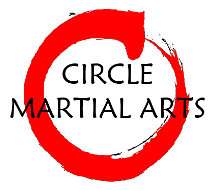 Demonstrations of samurai and shinobi (ninja) martial arts by Circle Martial Arts.
Kobudo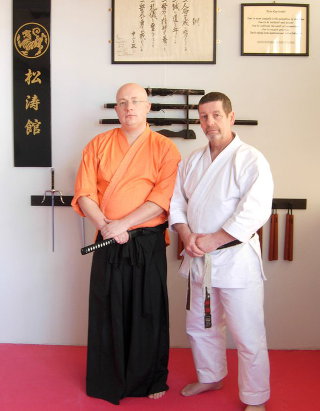 Demonstrations of the Okinawan weapon-based martial art of kobudo by Bukido Kobudo Dojo.
Black Tiger Karate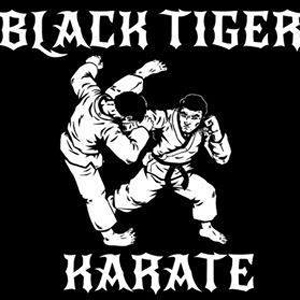 Demonstrations of the Ashihara Karate one of many "full contact" systems in karate emphasizing realistic combat, physical toughness, and practicality in it's training curriculum by Black Tiger Karate Dojo.